How To Choose The Right RV For You
RVs come in a wide variety of sizes and shapes, meaning there's an RV to meet just about any need, but deciding which one to purchase can be overwhelming. Here's a rundown of some of the most common types of RVs to help you pick the right one for your next adventure.
Tow Or Drive?
The first step in choosing an RV is deciding if you want to drive your recreational vehicle to its destination or tow it. Considering whether your plans will mostly include staying where you are parked at a campsite or if you will be making short excursions to other destinations can be helpful.
Travel Trailers
Travel trailers come in a wide variety of configurations, from 4-foot teardrops to 35-foot-long models, making it easy to find a model that works with your vehicle. The smallest feature sleeping area for one to two people with modest cooking space, while large models can have multiple bedrooms that sleep as many as eight people along with full kitchens and baths. All passengers must be able to ride in the towing vehicle or in a separate vehicle. Maneuvering can be difficult with the trailer and tail swing can be especially challenging with larger models.
Pros: Easier to detach and use the vehicle for day trips, a model for any vehicle, multiple size options
Cons: Difficult to maneuver, smaller space in some models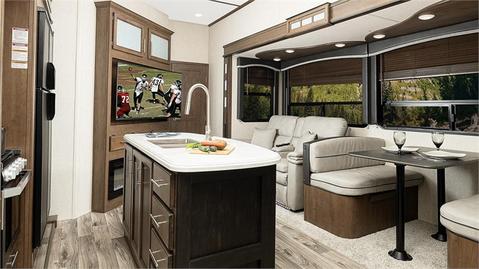 Fifth Wheels
These towable campers are equipped with a fifth-wheel hitch that holds the kingpin on the gooseneck of the camper which gives them their name. Fifth-wheel campers usually range from 20 to 40 feet in length, have a spacious interior, and come with ample amenities. These campers typically include full-size kitchens and baths, plenty of storage, and space to sleep as many as six to eight people. Some offer slide-outs for an additional room as well as laundry hookups. It is not legal for passengers to ride in a towable RV so the truck used to haul the camper must be large enough to accommodate everyone or a second vehicle will be required.
Pros: Lots of space and amenities
Cons: May require additional vehicle if traveling with a large group, most expensive towable camper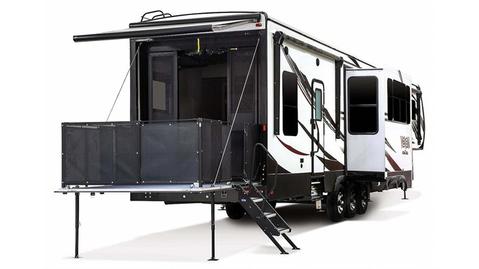 Toy Haulers
Also called sport-utility trailers (SUTs), these RVs were made to haul motorsports equipment. Toy haulers are generally 20 to 35 feet in length with a front section for living space and a back section with a pull-down ramp for motorized cargo such as jet skis, motorcycles, and ATVs. Fifth-wheel versions offer a full kitchen, large sleeping space, and other amenities, while travel trailer variants are more compact, combining more spaces into one but offering a lighter, easier-to-tow option.
Pros: Designated space for motorsports equipment
Cons: Smaller living space or less maneuverability depending on the type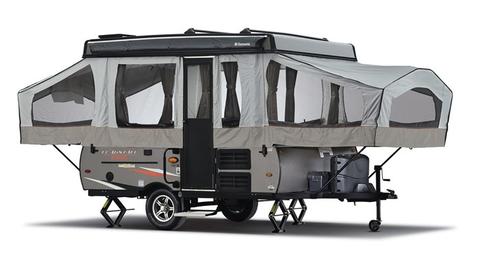 Pop-Ups
Pop-up campers also called "fold-down campers" or "tent trailers," have a hard base with a canvas tent top that extends to provide sleeping space. They are lightweight, fold down easily for storage, and can be towed by smaller vehicles. They are also less expensive than several other types of RVs but bear in mind that you are getting little more than a place to sleep and some storage space, although there are some models that include bathrooms.
Pros: Lightweight, easy to store, cheaper
Cons: Fewer amenities, very little space or privacy, less climate control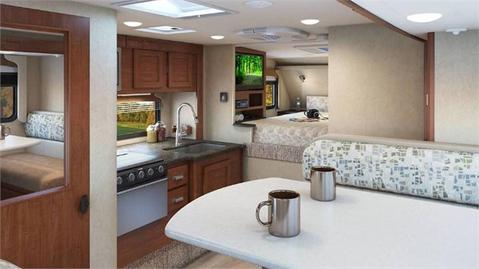 Truck Campers
Also sometimes called "slide-ins" or "cab-overs," these campers fit onto the back of a pickup and can sleep two to four people. Truck campers often have small areas for cooking, dining, storage, and bath along with beds. They are great for compact travel, easy to maneuver, and are a relatively affordable option. It is important to ensure that the camper fits in your truck bed and that the truck's payload rating can support the weight.
Pros: Affordable, compact, easy to drive
Cons: Tight living space, must match camper and truck perfectly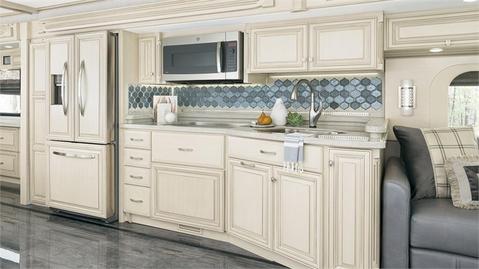 Class A Motorhomes
Class A motorhomes come in two varieties, diesel or gas. They are the largest and most home-like RVs and are best-suited to long-term use. They are often 30 to 40 feet in length, which can make them difficult to maneuver. Diesel versions are also known as diesel pushers due to the engine's location in the rear of the coach, which provides more power for towing a car or a boat. Gas motorhomes come at a slightly lower price point than diesel models. Class A motorhomes offer many of the amenities of home, including full bath facilities, washers and dryers, refrigerators, and more.
Pros: Spacious, comfortable
Cons: Need to stay in place or tow along with a car for trips, more expensive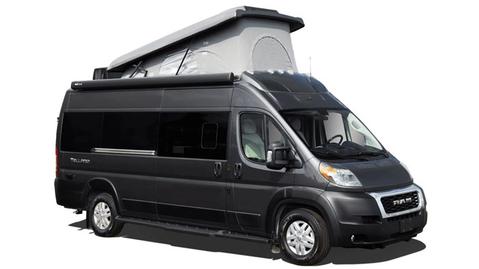 Class B Motorhomes
Built on a van chassis that enables them to move more like a car, Class B motorhomes (also known as "campervans" or "van campers") are a good choice for those who place a premium on easy maneuverability. Though more limited in amenities, manufacturers ensure spaces can perform double duty with features such as stow-away tables and swiveling toilets to provide the necessities albeit in a compact form.
Pros: Easy to drive, lower maintenance and fuel costs
Cons: Not a lot of space
Class C Motorhomes
Class C motorhomes, also sometimes called "mini-motorhomes," are around 20 to 33 feet long and fall somewhere between classes A and B in maneuverability. Powerful enough to tow a car to drive to otherwise inaccessible places, a Class C motorhome provides ample sleeping space. Often these RVs are equipped with a rear queen bed, double bed over the cab, and a sleeper sofa, and provide amenities similar to those found in Class A motorhomes (a kitchen, bathroom, and slide-outs), albeit on a smaller scale. The initial purchase price is often lower than with a Class B motorhome, but maintenance can be more expensive.
Pros: Plenty of sleep space, more amenities, and storage
Cons: Can be pricy to maintain, some areas will be inaccessible without a car