Specification
Phase - 60/50 Hz
Voltage: 120 V
Wattage: 1300 W
Amperage: 11.3 A
Nominal water volume: 2.65 gal / 10 l
Weight empty: 15.9 lb / 7.2 kg
Maximum adjustable temperature: 140 °F / 60 °C
Recovery time: 18 minutes
Size: 11*10.63*18.69 inches
Warranty: 6-year warranty on tank
Plugs into a standard 120-volt outlet

T and P valve included

Wall-mounted with the included bracket

Glass-lined tank and fast recovery
Delivers hot water almost instantly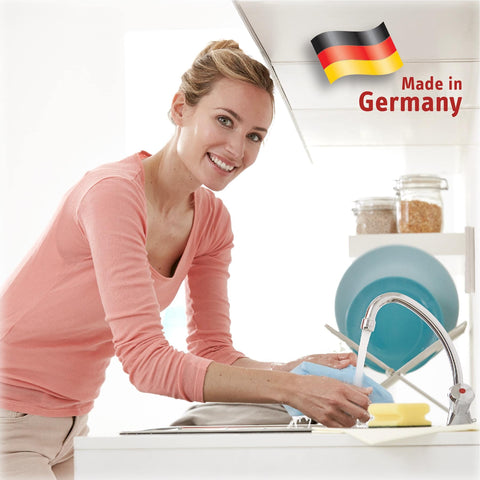 Stiebel Eltron SHC mini-tanks are made in Germany. They are designed to put the hot water right where you need it for fast, convenient, water-and energy-saving use. The sleek, attractive European design complements any decor whether it is exposed to view or hidden under a sink. Plumbed with cold water and used as a stand-alone hot water supply, or plumbed with hot water from a remote tank as a buffer tank to minimize delays, and SHC always delivers hot water when needed.
Easy installation plus saves water and electricity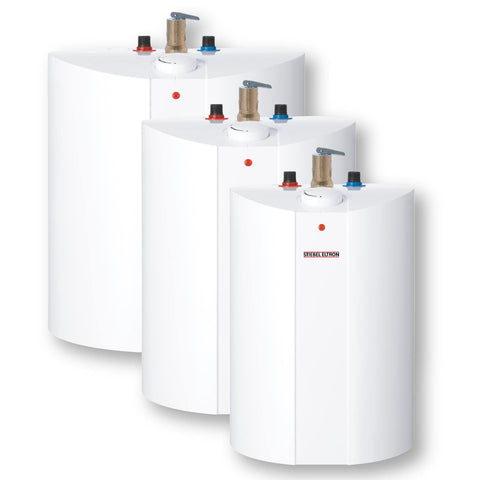 All three popular sizes simply plug into a standard 120-volt outlet for easy installation. By putting hot water right where it is used, pipe runs are minimized and water and energy use is reduced. The small tank with its world-class insulation and the lowest standby losses in the industry save you money all day, every day by reducing energy needs.